All New Eero Pro Wi-Fi 6 PoE Access Points
Improve Wi-Fi Signal South Shore MA with Eero's PoE 6 is eero's first ceiling/wall-mountable Wi-Fi 6 access point. eero PoE 6 is a Wi-Fi 6 PoE access point that can provide up to 2,000 square feet of coverage. It can support 100+ devices. It supports 160 MHz channels and wireless speeds up to 1.5 Gbps, and can go almost anywhere ethernet cable can be pulled—making it easy to flush-mount to ceilings and walls giving you optimal wifi coverage.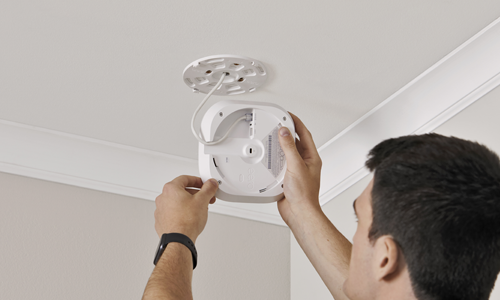 Mountable, PoE Wi-Fi 6 Access Point
Because it utilizes Power-over-Ethernet cables, Eero PoE 6 doesn't need a separate power supply. It can be easily attached to walls or ceilings to maximize Wi-Fi coverage throughout the home or business.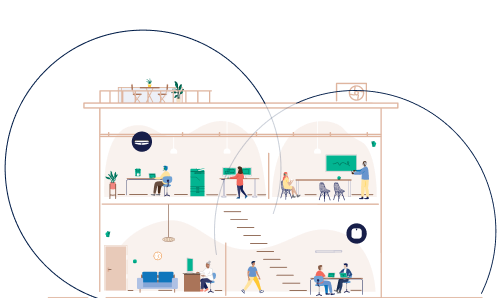 Wired Solution for Highly-Connected Homes
Eero PoE 6 is ideal for creating a wired network that can support 100+ devices. Each eero PoE 6 provides up to 2,000 sq. ft. of coverage.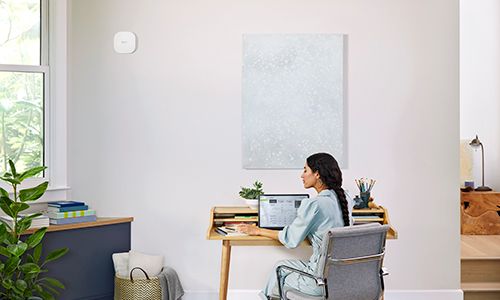 High-Speed PoE Wi-Fi
Supports wireless speeds up to 1.5 Gbps to provide consistent streaming, gaming, and working from home experience in every part of the home.
eero PoE 6 Technical Specifications
| | |
| --- | --- |
| Price | From: $299.99 |
| Wifi coverage | Covers up to 2,000 sq. ft. |
| Type | Wireless access point |
| Wireless network speed | Best for gigabit+ internet speeds |
| Wifi standard | Wi-Fi 6 (802.11ax), supporting 160 MHz channels and compatible with older wifi standards |
| Number of wifi radios | 2; dual-band |
| Ethernet ports | 2 x 1 auto-sensing Gigabit ports, RJ-45 |
| Placement | Ceiling / wall mount |
All New Araknis Wi-Fi 6 High Speed Wireless Access Points
Araknis Networks® Wi-Fi 6 820 Series Indoor Wireless Access Point
The Araknis AN-820 Wireless Access Point brings the latest in Wi-Fi technology to the Araknis lineup! Wi-Fi 6 offers support for OFDMA, MU-MIMO, 1024 QAM, and BSS Coloring to help support higher network capacity and enhanced reliability. The AN-820 features a 2.5Gbps LAN port-in and offers support for multi-gig jobs.
Important Note: 
Mixing Araknis Wi-Fi 6 and Wi-Fi 5 Series Access Points on the same job will impact performance and is not recommended. Fast roaming between Wi-Fi 6 and Wi-Fi 5 devices is not supported.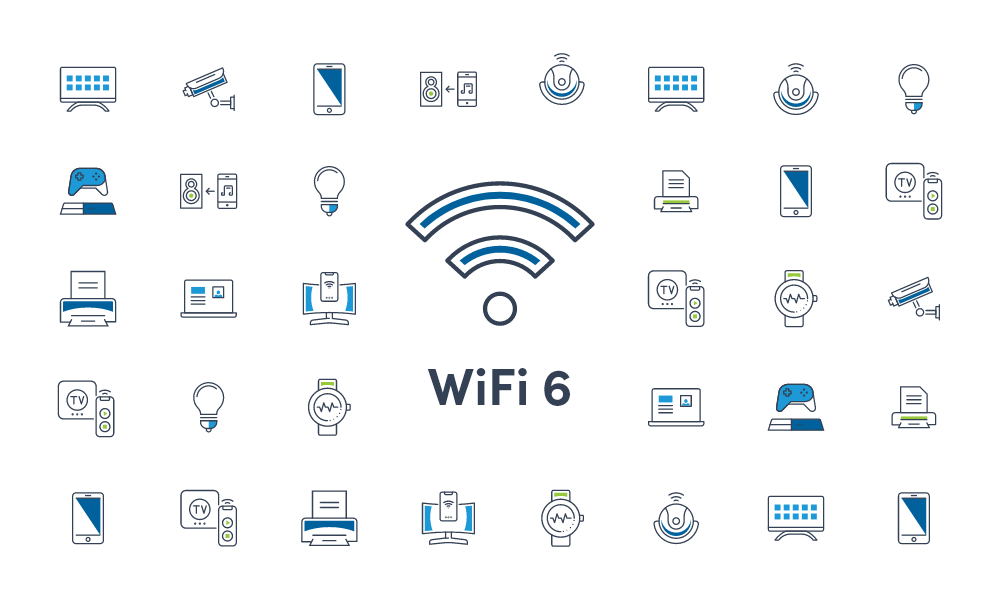 A Fast & Efficient Network
Wi-Fi 6 is the new standard for increased speed, coverage, and capacity. Installing a Wi-Fi 6 access point in your networks can also extend the battery life of Wi-Fi 6-connected devices.
The AN-820's 4×4 antenna provides a more powerful connection for more devices, making sure your network won't sacrifice speed for size.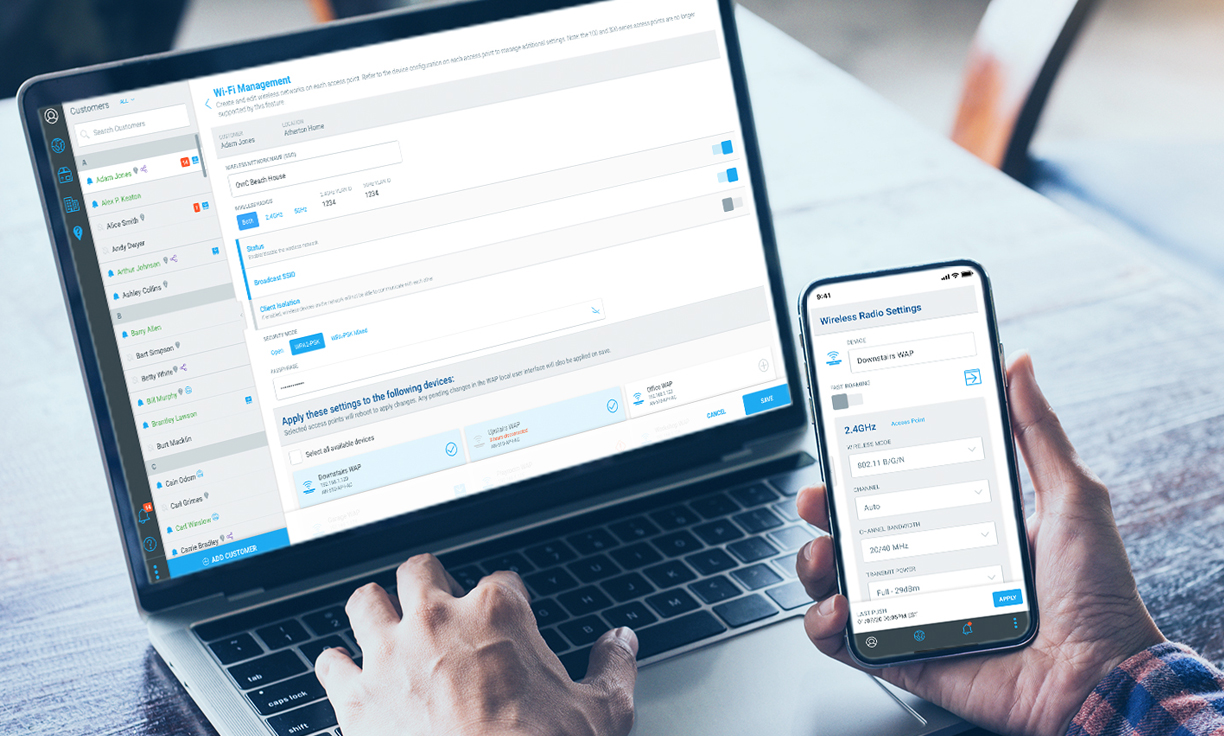 Easy Setup with OvrC Wi-Fi Management
The lightning-fast speeds of Wi-Fi 6 combined with the unmatched control provided by OvrC Wi-Fi management delivers enhanced performance and convenience to your networking portfolio. With cloud configuration for projects with multiple access points, you can easily configure, manage, monitor, and troubleshoot the network from the OvrC mobile or web app, eliminating hours of manual setup time.
For added efficiency, the new OvrC Connect app empowers your clients to resolve common issues on their own.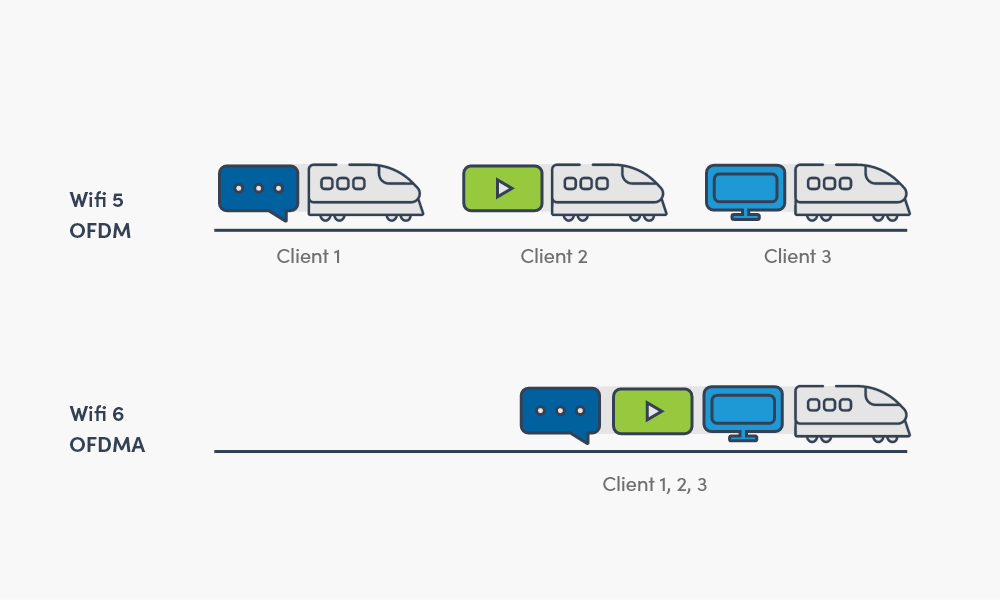 Powerful & Reliable Performance
We're placing greater demand on the network than ever before. Wi-Fi 6 utilizes OFDMA (orthogonal frequency-division multiple access) to tackle high-density environments by allowing simultaneous communication between multiple devices. This technology helps optimize bandwidth, thereby reducing congestion and improving speeds.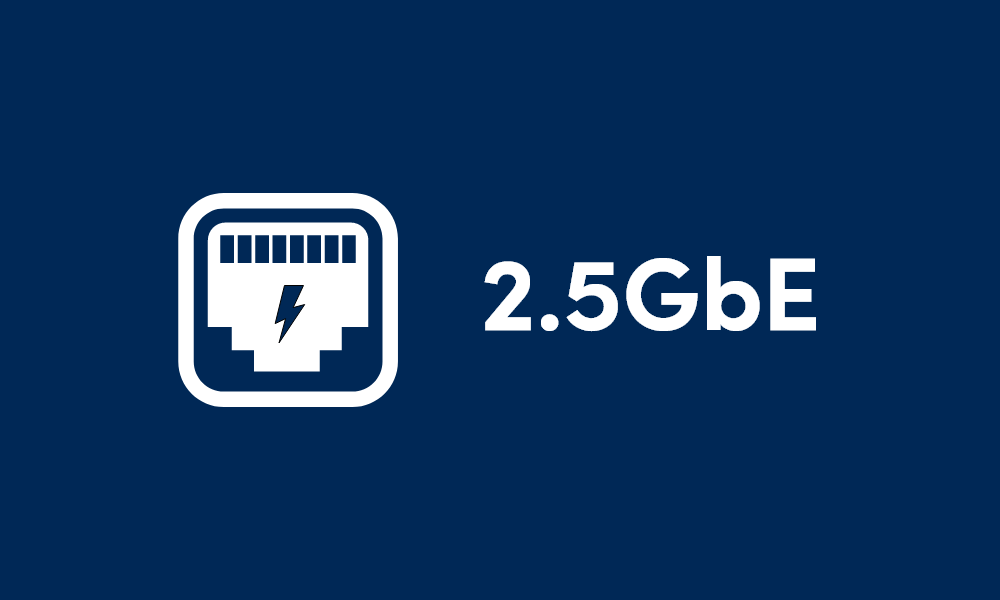 Multi-Gig Port
The 2.5GbE Ethernet ensures the backhaul will not be a bottleneck for full use of available Wi-Fi capacity and helps futureproof your networks for applications such as VR/AR.
*Note: The 2.5GbE port is backward compatible with 100/1000Mbps Ethernet.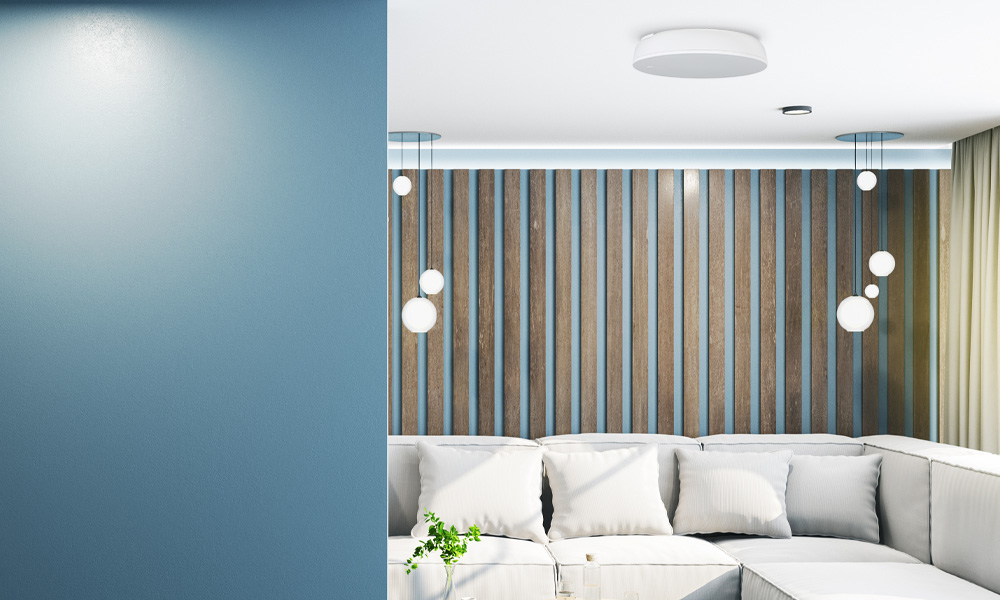 Pro-Friendly Features
Create multiple SSIDs and customize each to meet specific network requirements such as enabling/disabling Fast Roaming, Band Steering, or Wi-Fi 6 compatibility per SSID. This ensures the best Wi-Fi experience and provides tools necessary to support older IoT devices without impacting the main network.
This AP also offers DFS (Dynamic Frequency Selection) channel support to increase the number of Wi-Fi channels when available and WPA3 mode to offer latest security.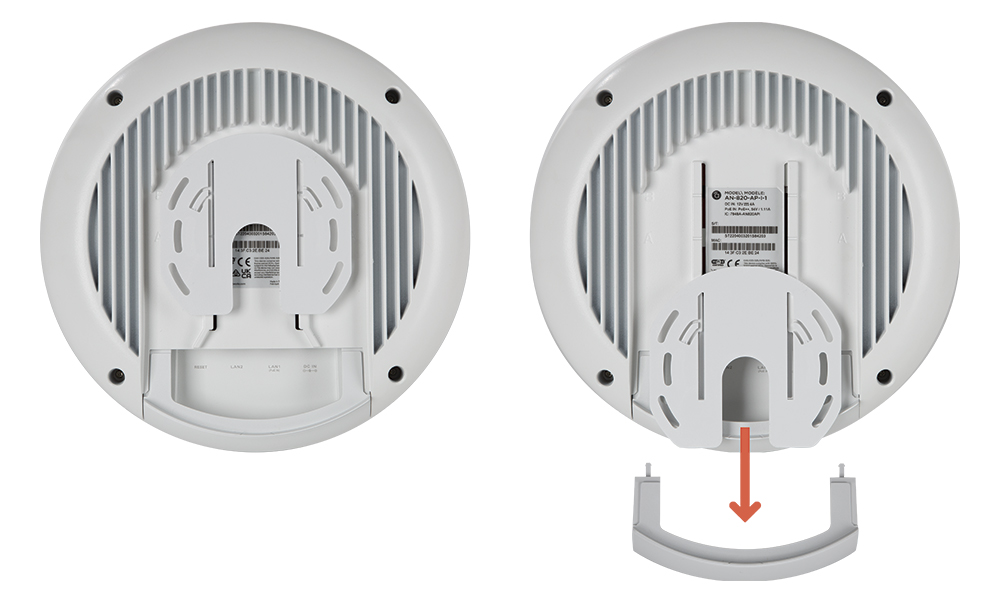 Pro-Friendly Design
The latest addition to the Araknis family shares the same bracket size and low-profile design as Araknis 810 APs to make upgrading a breeze.
As a bonus, the new Factory Reset button design no longer requires a pin saving time when performing hard resets.